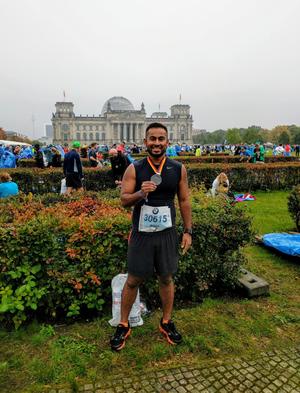 I am a Product Manager for an ad-tech company in San Francisco named AdRoll. My team focuses on building the core data science & machine learning capabilities, making AdRoll one of the leaders in the digital marketing space.
My college education began at Illinois in the statistics department pursuing a degree in statistics & computer science (link). I always enjoyed Statistics in high school and was intrigued by how math could be used to make solve real world problems.
Soon after starting my undergrad degree, I ended up changing my degree from CS & Stats to Stats & Economics. This transition was due to my interest in pursuing statistics in the business world. After graduating from U of I, I began working at an e-commerce company doing data analytics. This unearthed how statistics could be pivotal in enabling business decisions. This is how I was introduced to the analytics realm.
Six months later, I began my part time masters program at the University of Chicago in a newly founded Analytics department. Soon
after starting the program, I was looking for an opportunity to make a bigger impact at global scale. This led me to the Google subsidiary, Motorola Mobility, where my advanced analytics drove the company's business strategy.
After graduation, I pursued my then goal of being a Data Scientist, at a company (AdRoll) where data science & statistics was no longer being treated as just a support function but was the essence of the foundation that the company was built upon. Executing on multiple projects over time helped me get a holistic view of the core data science product. This experience has allowed my transition from the Data Scientist role to my current role as Product Manager of Data Science.
'13 B.S. Statistics & Economics