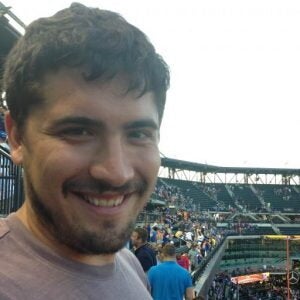 Contact Information
725 S. Wright St.
M/C 374
Champaign, IL 61820
Biography
I am an Assistant Professor in the Department of Statistics.
Research Interests
variance reduction
robust prediction methods
generalized linear models
post shock forecasting 
Research Description
I am very interested in developing useful statistical methodology for practitioners in a variety of scientific and industrial fields. I am particularly interested in the tradeoffs between robustness and efficiency in estimation.
I am interested in a wide variety of disciplines within Statistics. These include, but are not limited to, maximum likelihood estimation, exponential family theory, generalized linear models, model averaging, envelope methodology, conformal prediction, causal inference, bootstrap techniques, and multivariate statistics.
UIUC Statistics graduate students are encouraged to reach out to me if you are looking for research opportunities. I currently have several methodological and programming projects in robust efficient prediction methods, variance reduction for estimation of vector-valued parameters, post shock prediction, and baseball.
Education
PhD Statistics, University of Minnesota, 2017
BS Mathematics, Southern Illinois University Carbondale, 2009
Courses Taught
STAT 385; STAT 528; STAT 430
External Links
Recent Publications
Eck, D. J., Morozova, O., & Crawford, F. W. (2022). Randomization for the susceptibility effect of an infectious disease intervention. Journal of Mathematical Biology, 85(4), [37]. https://doi.org/10.1007/s00285-022-01801-8
May, G., Shaw, R. G., Geyer, C. J., & Eck, D. J. (2022). Do Interactions among Microbial Symbionts Cause Selection for Greater Pathogen Virulence? American Naturalist, 199(2), 252-265. https://doi.org/10.1086/717679
Eck, D. J., & Geyer, C. J. (2021). Computationally efficient likelihood inference in exponential families when the maximum likelihood estimator does not exist. Electronic Journal of Statistics, 15(1), 2105-2156. https://doi.org/10.1214/21-EJS1815
Lin, J., & Eck, D. J. (2021). Minimizing post-shock forecasting error through aggregation of outside information. International Journal of Forecasting, 37(4), 1710-1727. https://doi.org/10.1016/j.ijforecast.2021.03.010
Cheng, S., Eck, D. J., & Crawford, F. W. (2020). Estimating the size of a hidden finite set: Large-sample behavior of estimators. Statistics Surveys, 14, 1-31. https://doi.org/10.1214/19-SS127