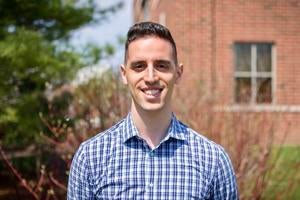 One of the most appealing aspects of statistics for me was the realization that I could apply analytics and statistical learnings to just about any area of interest—finance, insurance, health, or sports, to name a few. Through my statistics courses at Illinois, I gained a solid understanding of core statistical theory as well as the tools needed to apply that theory to real-world business problems across a wide variety of applications. This not only broadened my knowledge of statistics, but also it helped me discover what my interests were with relation to statistical methods and applications.
The continuity in pursuing both my undergraduate and graduate degrees at Illinois enabled me to explore a wider variety of statistics-related courses and projects. In some instances, this even meant expanding and identifying opportunities outside the statistics department, such as completing a labor economics independent study modeling project and taking an engineering course in experimental design. Little did I know that the experimental design course would spark a newfound interest and lead me to the role I have now designing and analyzing business experiments at State Farm.
I also benefited greatly from the department's partnership with State Farm at the University of Illinois Urbana-Champaign Research Park. Through State Farm's MAGNet internship program, I gained industry experience while pursuing my master's degree. This helped me to hit the ground running once I graduated and became a full-time statistician for State Farm.
'12 – BS in Statistics and Economics
'14 – MS in Statistics