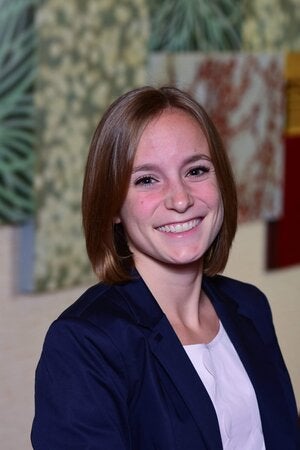 I started at the University of Illinois as an engineering major and after taking STAT 400 with Professor Stepanov I quickly realized that was the field for me. I was drawn to the practical applications of statistics in a world where data was becoming ever more prevalent. After taking the two SAS classes offered and attending SAS day to listen to State Farm's talk, I landed an internship with them at their office in Research Park. 
The internship experience was unmatched. I enjoyed working there and applying the skills I learned from my courses to real world applications. The MAGNet program they offered to students getting their MS in Statistics inspired me to graduate early and pursue my Master's degree. 
Being a part of the MAGNet program allowed me to get more relevant work experience while pursuing a higher degree paid for by State Farm. It made me excited about the career opportunities an MS in Statistics would offer. I also learned I enjoyed the predictive modeling and computer programming parts of statistics, and was not necessarily interested in the insurance industry. 
Graduating with the internship experiences at State Farm and the degrees from the University of Illinois opened endless career opportunities for me. Since graduation, I have worked as a Data Analyst and Data Scientist in various industries including consulting, higher education, and foodservice consulting. The Statistics department at U of I coupled with the internship opportunities offered at Research Park bring the program to another level. I attribute a lot of my career success to my time at U of I!
'13 - BS in Statistics, minor in Math
'15 - MS in Statistics