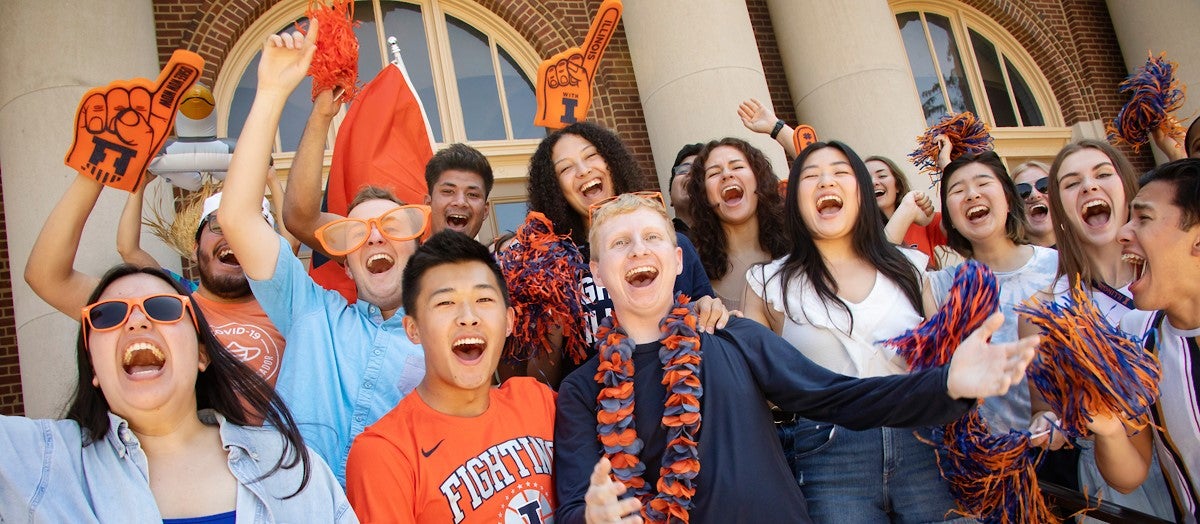 Statistics Ambassadors are current students who represent the Department of Statistics and our undergraduate programs in various capacities. Ambassadors are declared Statistics or Stat&CS majors who have strong academic backgrounds, demonstrate an understanding of the statistics curriculum, and show engagement with the Department, the College, and the campus more broadly.
Duties and benefits:
Student ambassadors are expected to participate in the following duties:
Volunteer at recruitment events (virtual and/or in-person), like Illini Days for prospective students, welcome events, and campus fairs. Help answer questions from other students who are interested in coming to the University of Illinois and the Department of Statistics.

Mentor new students in their first year on campus.

Organize and/or participate in departmental workshops, events, etc.

Help represent the Department at other times as needed.
Acting as a student ambassador provides several personal and professional benefits, including:
Demonstrate leadership qualities beyond the classroom, including event planning, workshop management, mentoring, and more.

Develop strong communication, networking, and organizational skills.

Help foster a supportive student community.

Help create new departmental offerings and student-focused opportunities.
Application information:
The Department sends out an email application to declared students in our majors, asking for applications for our ambassador program. We're looking for students who meet the following criteria:
Be a declared Statistics or Stat&CS major in good academic standing.

Have successfully completed core major coursework through STAT 410 (or equivalent).

Understand the Statistics curriculum and course progressions.
Expectations for ambassadors include:
One-year commitment to the position.

Attendance at a mandatory ambassador orientation session.

Maintain regular contact with mentoring groups.

Attend at least two outreach or recruitment events.