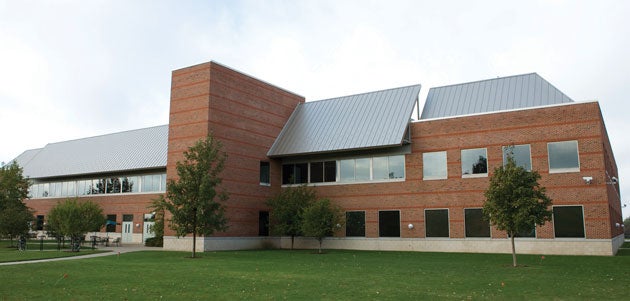 The Research Park at the University of Illinois provides an environment where technology-based businesses can work with faculty and students to take advantage of opportunities for collaborative research and easy access to University labs, equipment and services. Located on campus, the Research Park is now home to more than 100 companies and growing, employing more than 1,700 people in high-technology careers. At any given time more than 600 student interns are working in these companies gaining valuable work experience while making real contributions to internal corporate R&D and product development programs. Multinational and/or publicly traded corporations in the Research Park include: ADM, Abbott Laboratories, AbbVie, AB InBev, Ameren, Capital One, Caterpillar, CEB, CME Group, Deere & Company, Dow AgroSciences, Grainger, Huawei, Littelfuse, NVIDIA, Forcepoint (a subsidiary of Raytheon) Riverbed, State Farm, and Yahoo. The Research Park is also home to over 50 startup companies that are commercializing technology. EnterpriseWorks, the Research Park's 43,000-square-foot business incubator for early-stage tech firms, is operated by the University of Illinois to help launch successful startup companies.
State Farm Research Center's Modeling and Analytics Graduate Network (MAGNet)
Admitted MS students in our program who are interested in careers in the financial and insurance industries will be given the opportunity to apply and compete for the State Farm Research Center's Modeling and Analytics Graduate Network (MAGNet) program. Please consult with the Director of the MS program, Darren Glosemeyer, for further details. Successful applicants will be able to start their professional careers with tuition support for the MS degree and concurrent employment at the State Farm Research and Development Center, which is located in the University of Illinois Research Park. Internship programs vary by company, but the majority of organizations have interns year-round and hire students from academic disciplines that align with current project needs. Internship function planning should address the administrative and operational components of student employment.