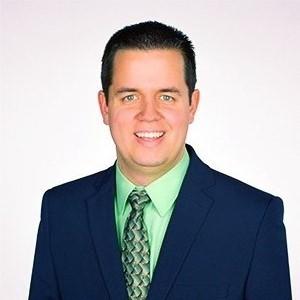 Chris Lalla received his Bachelor of Science and Master of Science Degree in Statistics from the University of Illinois in 2011 and 2012, respectively.  He is currently a Data Scientist – Project Lead at Zurich North America, which is a Commercial Insurance Company with its' headquarters the suburbs of Chicago.  Zurich North America offers a variety of insurance coverages, including Auto, Worker's Compensation, Property, and General Liability.  Chris's primary role entails leading and working to deliver predictive models and risk insights that improve the overall profitability of the organization.
Chris began his career in the insurance industry with an internship at Health Care Service Corporation which is the licensee of the Blue Cross Blue Shield Organization.  He did not know whether or not he would be interested in insurance; however, the reserving project that Chris worked on to develop a new methodology to predict claim reserves intrigued him to pursue a career in insurance.  Following his internship, he returned to the University of Illinois to finish his degrees and started work part-time at State Farm Research Development Center in the Strategic Resources unit.  This was a unit that specialized in delivering project based work to various business units within State Farm.  Chris found a passion for working with data, researching methodologies, and delivering valuable insights and data driven recommendations to improve risk selection and pricing of customers.  In addition, while at the University of Illinois, Chris became a member of Illinois Business Consulting, a student run consulting group that works with various companies to deliver solutions to improve decision making. 
Chris's last internship was with Zurich North America before obtaining his Masters in Statistics.  He became very intrigued by the various projects, opportunities to learn the complex insurance business, and the mentors he had while at Zurich.  After graduation, he returned to Zurich full-time.
At Zurich North America, Chris has developed extensive experience in claims analytics, which involves extracting insights to improve the handling and final outcome of the customers claims.  Chris's core skills that he developed on these projects include internal and external data processing, variable selection, and building predictive models.  He has taken a lead role in the execution, monitoring, and training of the projects he has been involved in to ensure there is financial impact delivered to the organization as a result of the projects.  Chris is very motivated to ensure that regardless of the modeling methodology that the results can be consumed, used, and executed upon to deliver impact to the organization. 
Chris has utilized his Statistics background from the University of Illinois in a unique way.  He has taken the theoretical background and interpretation of predictive model results and developed a passion to communicate the results to non-technical business partners.  He has developed strong technical skills and the ability to analyze datasets with limited information and process and use the data to extract valuable results.  He has found that some of the most useful courses involved computer programming, data processing, and the theoretical approach to generalized linear models and deep learning algorithms.  Sometimes the best solution isn't always the most complex. 
'11 B.S. Statistics
'12 M.S. Statistics