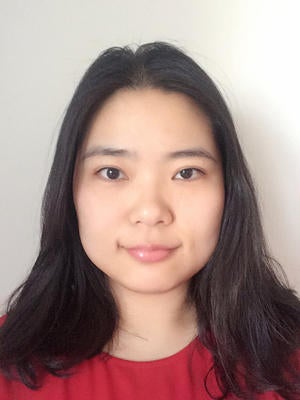 Huitian Jiao is currently a Data Scientist at Microsoft working on intelligent features for Office such as developing clustering/classification algorithms to generate relevant topics for end users in Python and Azure. She received her MS in Statistics from the University of Illinois at Urbana-Champaign in 2014. 
What is your favorite part about your current occupation/position? How did you get to where you are now?
The best part of my current job is that my work can help/impact enormous number of customers. It feels great when you realize that even your parents are using the features powered by your models in office :) Besides, I work closely with other data scientists and engineers in the team, giving me the opportunities to keep learning new techniques and stay competitive.
I interned with Motorola Solutions the summer after my first year in the Master program at the University of Illinois, that's how I stepped into the Tech industry and got the chance to learn more about how to leverage the statistics knowledge in solving real-life problems and the integration between statistics and computer science. Partly because of this internship, I decided to pursue a career in Tech after graduation.
What aspects of your education as a statistics student have been most beneficial to your career?
As a data scientist, the knowledge and skills I learned in statistics and the ability to learn are definitely my core competitiveness. Also, a data-driven mindset developed during my study in statistics helps me to view/solve problems in a more scientific way.
What advice would you give to current statistics students about the professional realm?
The ability of self-learning is the key! All the industries, and especially the Tech, are evolving everyday. There are new technologies coming out every single day, it's hard to keep track of all of them, therefore, the ability of knowing what to learn and how to learn them quickly is important. Also, many companies have their own internal tools and customized systems, so you should be prepared to learn new stuffs when starting a new job :)
What did you enjoy about being a Statistics student at the University of Illinois?
Everything! I really enjoyed my 2 years in U of I. Our department was not very big, and therefore people know each other, makes it feel more like a big family. I made many good friends during that 2 years whom I am still talking to nowadays. The professors were great and we also had dedicated career instructors which is not that common for a master program. Besides, Cocomero, the frozen yogurt store, was just next to Illini Hall, and I love the green tea frozen yogurt there!
'14 - M.S. Statistics