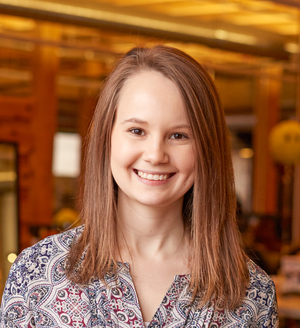 Liz Cleveland-Boshardy is currently a Senior Data Scientist working at Trunk Club, a Nordstrom Company, designed to help people build better wardrobes by working with personal stylists to find clothes that fit your lifestyle and budget. Liz received her Bachelor's degree in Statistics in 2012 from the University of Illinois Urbana-Champaign before enrolling at the University of Illinois, Chicago to obtain her M.S. in Statistics in 2014. 
What is your favorite part about your current occupation/position? How did you get to where you are now?
Trunk Club is a tech driven company with a unique model business and great data to analyze. The data science team builds machine learning models to predict numerous attributes of the industry.
What aspects of your education as a statistics student have been most beneficial to your career?
Learn how to learn! There are always new modeling techniques and programming languages that you will pick up on the go.
What advice would you give to current statistics students about the professional realm?
My advice to current students is to find an industry that intrigues you that has a lot of great data.
What did you enjoy about being a Statistics student at the University of Illinois?
The Statistics department at the University of Illinois Urbana-Champaign is full of smart and curious professors and students. There is immense opportunity to learn and grow.
'12 - B.S. in Statistics (University of Illinois Urbana-Champaign)
'14 - M.S. in Statistics (University of Chicago)