Welcome to the Stat @ Illinois Online Merchandise page where you can now represent the Department of Statistics in style!
Select from a variety of styles, colors, and sizes on an assortment of polos, sweatshirts, hoodies, and T-shirts!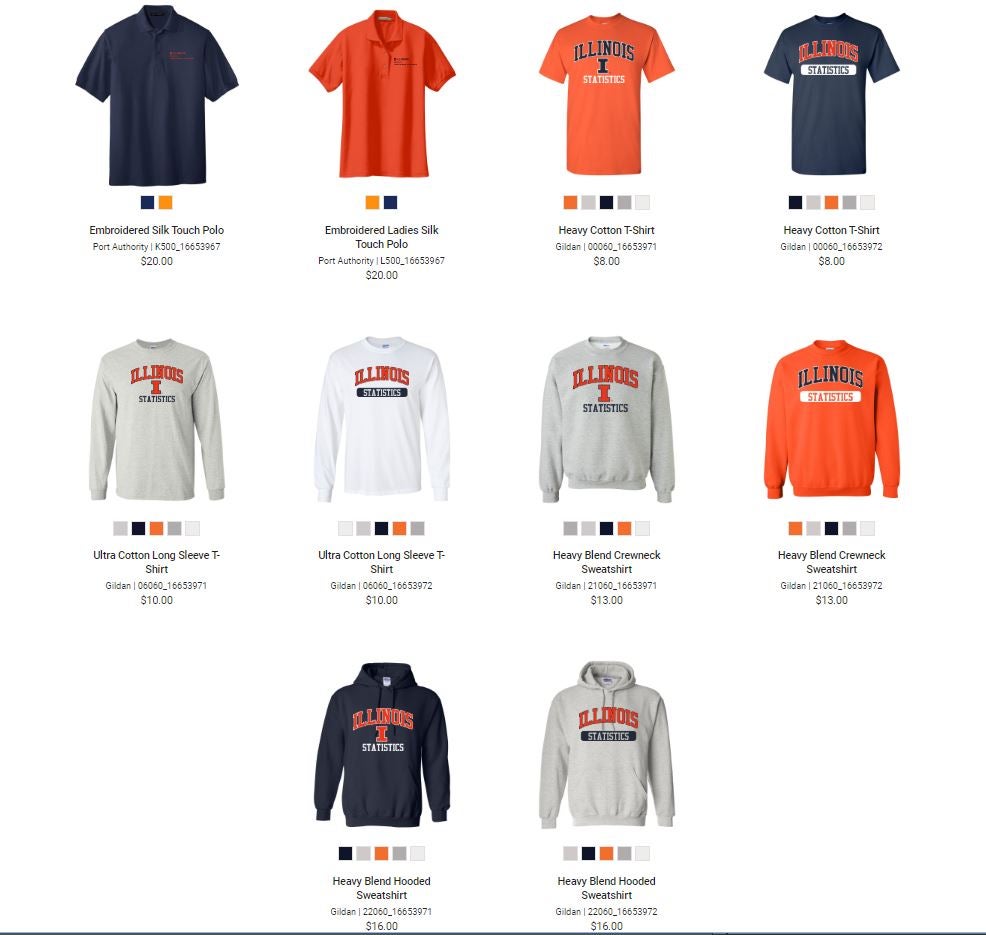 If you live in the Champaign-Urbana area and want to avoid shipping charges, merchandise can be picked up directly at TeShurt, located at 711 S. Wright St. in Champaign.